London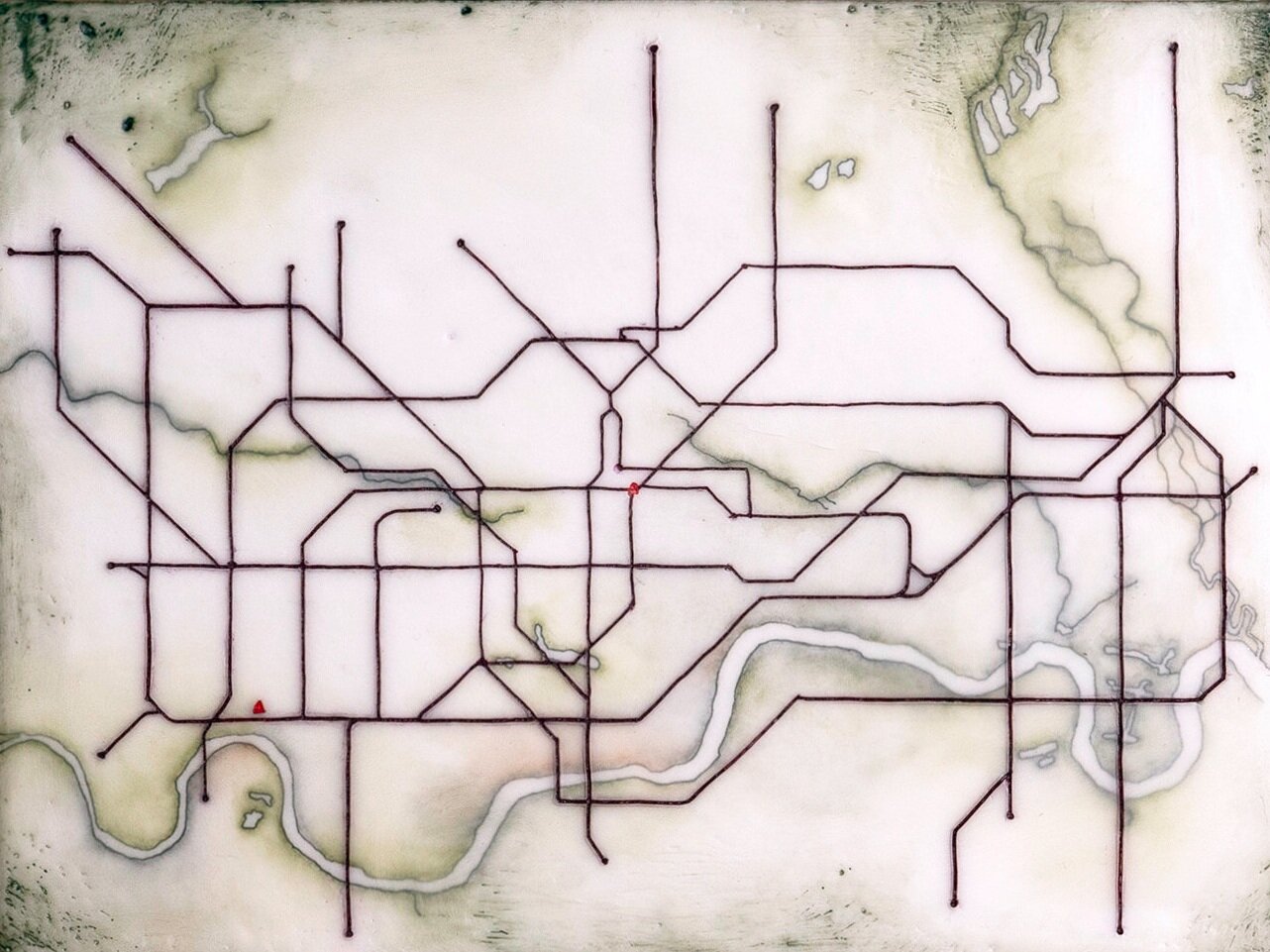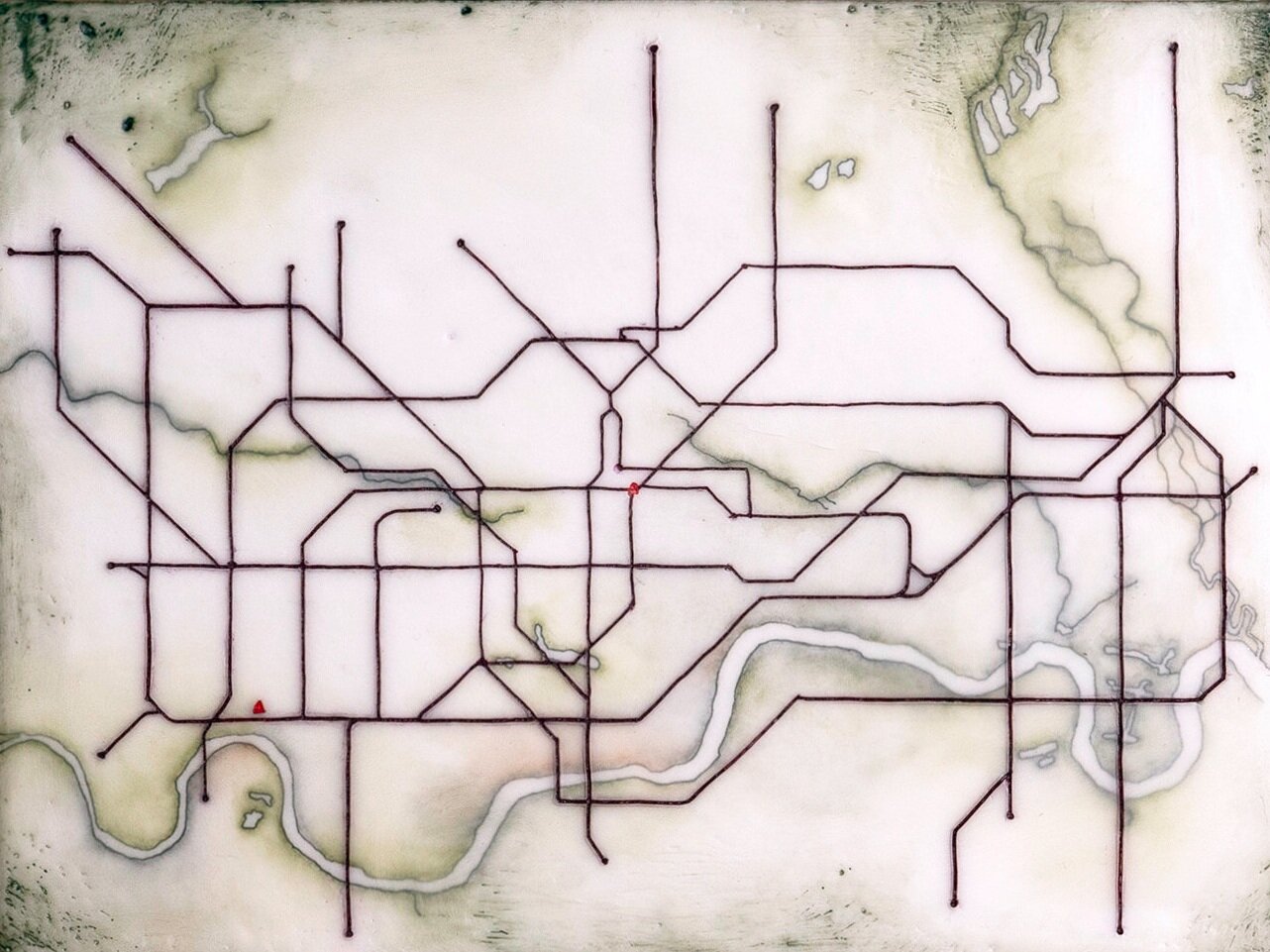 sold out
London
Mixed media encaustic depiction of London. A watercolor and ink drawing of the topography is overlaid with layers of wax, which are carefully carved and filled with oil pigment to represent the Tube and the paths we travel. The process of brushing the wax over the surface leaves unique marks and texture, some of which are intentionally left and enhanced with pigment.
Professionally mounted in a natural wood floating frame. Comes ready to hang.
work: 6 in. x 8 in.
framed: 7 in. x 9 in.